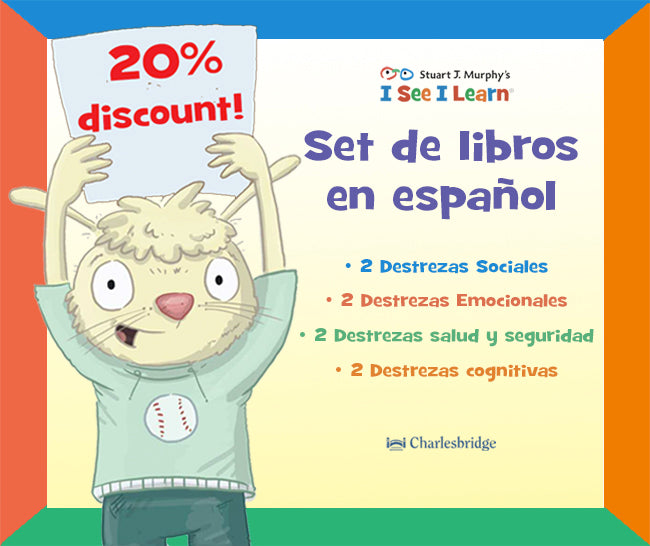 Set of 8 Spanish I See I Learn Books!
Buy a set of 8 I See I Learn paperback books in Spanish at a 20% discount! That's like getting one and a half books for free!
destrezas sociales
Emma hace amigos (hacer amigos)
Camila y su equipo (colaboracion)
destrezas emocionales
¡Bien hecho, Ajay! (como ganar confianza en ti mismo)
Percy se enoja (como superar las frustaciones)
destrezas salud y seguridad
Percy juega con cuidado (seguridad en los parque de recreao)
En busca de Freda (como buscar ayuda si te pierdes)
destrezas cognitivas
Freda organiza una merienda (secuencia)

¡Carlos escribe su nombre! (escribir tu nombre)
* Free shipping for orders in the US
* For orders of 5 sets or more, and for foreign orders, please contact Meg or Hanna at Charlesbridge: 800-225-3214 | books@charlesbridge.com
* Teachers! Free "Closer Look" poster downloads and more on our website!